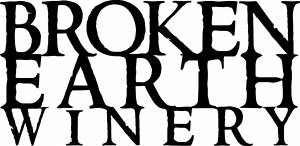 2012 PULL BDX – Bordeaux
Look for clean coffee bean aromas mingled with blueberry fruit and licorice. These and background savory notes are also reflected on the palate. The rush of forward fruit defines this wine but it is supported with lingering flavors as an aftertaste. Blackcurrants and red berry fruits emerge as each layer of complexity is revealed in the glass. A background of vanilla oak marries the components and completes the wine's amazing structure and balance.
Seamless is a great descriptor as each component appears perfectly connected to the next. The reward though, is acknowledging the continual appearance of complex layer after complex layer. The blend of Cabernet Sauvignon and Merlot certainly isn't new but we only choose to blend the components if, in fact, they result in a wine of superior quality and style than leaving them alone. Merlot, typically considered the "poor cousin" to Cabernet Sauvignon, has the effect here of emphasizing the high points of its partner, in addition to adding more flesh to the wine's weight and texture. A wine for all seasons and certainly for all occasions.
Cabernet Sauvignon 51%
Merlot 49%
Awards
GOLD – San Francisco Chronicle Wine Competition • GOLD – Denver International Wine Competition • SILVER – San Francisco International Wine Competition • SILVER – Central Coast Wine Competition • SILVER – NY World Wine and Spirits Competition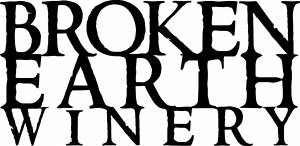 2011 Broken Earth CdR
PASO ROBLES, as a region, is unique in that it has the ability to ripen varieties across a broader spectrum than almost any other region. For example, it excels in varietals from both the Bordeaux and Rhone regions of France. This CdR is our expression of blends from the famous region of the Rhone Valley in France. CdR is a blend of four varieties: Petite Sirah (56%), Syrah (21%), Grenache Noir (20%) and Viognier (3%). Viognier is, of course, a white variety but the grapes are co-fermented with Syrah to greatly enhance texture and mouth-feel in the wine. Each of these varieties has its own personality and contributes to differing parts of the wine. Petite Sirah offers a perfumed aroma as well as magnificent colour, red berry fruit and nice tannins, while Syrah adds a spicy and textural character. Grenache adds the lifted strawberry notes and gives a generous warmth on the palate, with the tiny percentage of Viognier further enhancing the aroma and back palate.
The wine is deep garnet in colour with the aromas dominated by masses of fruit. It is a wine that will appeal to many, even those with a preference for whites. The texture of the wine has a 'white wine' feel to it but presents with all the complexity of a beautifully balanced red.
Awards
GOLD + 91 pts – San Francisco International Wine Competition, GOLD – Denver International Wine Competition, SILVER – Indy International Wine Competition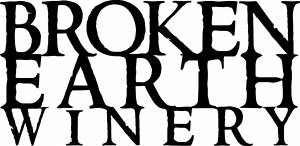 2011 Quadrant – White Blend
The "Quadrant Series" consists of wines that contain four varieties in each blend. The success of the initial release of the QUADRANT COPPER (Rhone Red Blend) led to us releasing both a "Bordeaux" version (QUADRANT PLATINUM) and now this white wine.
Following in the footsteps of the reds, this wine is a blend of 4 varieties, Chardonnay (50%), Viognier (26%), Pinot Gris (16%) and Albarino (8%). There is nothing random about the parcels selected, in fact, considerable effort goes towards creating a wine with bot harmony and structure. Chardonnay is the predominant grape and carries both the oak influence typically associated with the variety as well as the wine's texture. This is an excellent platform to work with. We then added Viognier and its mouth-filling fruit flavors as well as the accompanying bright acidity. This also serves to add another layer of complexity to the wine.
Finally, the inclusion of small volumes of Pinot Gris (adding 'minerality' and floral aromatics) and Albarino (acidity and length of flavor) round out a white blend that is both refreshing and lasting.
It can be best described as offering subtle spicy oak aromas surrounded by a cacophony of fruit, including melons, peaches, coconut and elderberry. The palate is rich and forward with each of the components adding its own personality while remaining in harmony. This is a real food wine and will handle being well chilled for those hot summer days, enjoy!
Awards
Double Gold, Class Champion – Houston Live Stock Show & Rodeo • Gold + 93 Points, Best of Class – Los Angeles International Wine & Spirits Competition • Gold, Best of Class – Sunset International Wine Competition • Gold – Denver International Wine Competition • Best of Class + 90 Points – California State Fair Commercial Wine Competition • Silver – IWSC (LONDON) • SILVER – International Wine & Spirit Competition